The Industry Has Lost a Giant – In Memory of Kim Ross
It is with great sadness that we announce the death of our colleague Kim Ross. Kim came to MicroBilt from Merchants Information Solutions out of Phoenix after relocating to the Atlanta area. She worked with our Private Label customers and was a Vice President of Sales. Kim had a passion for serving her customers and was very active in the background screening industry, serving most recently as co-chair for the Membership committee for the National Association of Professional Background Screeners. As one of our top performers, she set the bar for excellence and earned the respect of all of us here at MicroBilt.
As a dear friend and valued colleague of ours, she will forever be remembered for herbeautiful smile, laughter, goodness and dedication to our business.
Kim is survived by her husband Scott Ross.

In lieu of flowers, memorials may be made to the Cherokee County Humane Society at www.cchumanesociety.org or by phone at 770-928-5115.

Message is from the Microbilt Management Team

DATABASE OF DOMESTIC ABUSERS PROPOSED IN CALIFORNIA
California would become the first state in the nation to provide an online database of domestic violence offenders, under a bill proposed on January 16. The bill (AB 1771), proposed by Assemblywoman Fiona Ma, D-San Francisco, would require the Attorney General's Office to develop an online database that would report the name, date of birth, county, and date of offenses for individuals convicted of felony domestic violence. The database also would include those convicted of multiple counts of misdemeanor domestic violence. The idea is patterned after the sex offender online databases created by "Jessica's Law." Victim advocacy groups and law enforcement officials generally support Ma's bill and believe greater disclosure could protect potential victims.
For More Information Go To: http://www.mercurynews.com/politics/ci_7995420?nclick_check=1
Background-Check Bill Advances
The Utah Department of Workforce Services wants to be sure that children getting care from family, friends and neighbors are in a safe environment. The Department of Workforce Services has about 15,000 Utah children whose care is subsidized. About 8,000 are in regulated facilities. About 6,000 are in unregulated settings, including an estimated 3,000 getting care from family, friends or neighbors. The background checks would be required for providers and anyone age 12 or older where the care is being provided. If they have lived in Utah at least five years, the check would be a computerized check. If they have lived in Utah less than five years, they would have to submit to an FBI criminal background check.
For More Information Go To: http://deseretnews.com/article/1,5143,695227845,00.html
U.S. Offers Employment Screening 'Best Practices' to Prevent Bias
The U.S. Equal Employment Opportunity Commission (EEOC) issued a fact sheet on the application of federal anti-discrimination laws to employer tests and other selection procedures to screen applicants for hire and employees for promotion.
The new technical assistance document is available on the agency's web site. http://www.eeoc.gov/policy/docs/factemployment_procedures.html
Minnesota Requires State to Use E-Verify for New Hires
On January 8, 2008, Minnesota Gov. Tim Pawlenty announced executive actions and legislative proposals to counter illegal immigration. "Legal immigration is an important part of our American heritage, but we need to do more to combat illegal immigration," Pawlenty said. The governor announced four measures to be implemented through executive action.
For More Information Go To: http://www.mondaq.com/article.asp?articleid=56134
Experian Found Liable For Relying On Inaccurate Information In Public Records
An important case decision from the 9th Court of Appeals that is noteworthy for background checking firms. The case, Dennis v. BEH-1 and Experian Information Solutions involves an individual who requested a copy of his credit report. The results indicated that there was a judgment against him in a civil case. However, at the time of judgment he entered into a stipulation that allowed for a "no judgment" so long as he made payments on the debt that triggered the litigation. Mr. Dennis fulfilled his obligation so he disputed the results with Experian stating that because he made the payments, the case shouldn't be considered a judgment against him. Experian sent a researcher into the court again to verify the results. The researcher came back and confirmed the original findings. However, if the researcher would have looked at the case file, they would have seen the order about the stipulation. Taking this into account, the appellate court reversed field and ruled that Experian failed to "maintain reasonable procedures" to ensure the accuracy of its reports. It wasn't the initial findings of Experian that led to this decision. It was their failure to look deeper once the consumer disputed the findings and disclosed the stipulation.
For More Information On This Case Go To:
http://www.ca9.uscourts.gov/ca9/newopinions.nsf/9735672B3C039E4F882572D4005953
ED/$file/0456230.pdf?openelement
This Month's Challenge is sponsored by:
The 2008-2009 Background Screening Industry Buyers Guide
Click Here For More Information
As the background screening industry continues to get more competitive the firms that will ultimately succeed will be those that create competitive advantage through their people by offering continuous learning opportunities to heightened their knowledge and capabilities. We believe that having employees that are very knowledgeable about the legal landscape of background screening is essential to continued success.
We are grateful to Pam Devata, Seyfarth Shaw LLP for providing the expertise for this valuable endeavor. For information regarding the answers to the Legal Challenge Questions, please contact Pamela Devata at Seyfarth Shaw LLP at pdevata@seyfarth.com or 312-460-5000 or visit www.seyfarth.com.
Please choose your answer by clicking on it:
Corporate Screening Named a 2008 NEO Success Award
Winner Corporate Screening (www.CorporateScreening.com), a leading pre-employment screening and background investigations firm, has been named a 2008 NEO Success Award winner. Created in 1994 by Inside Business Magazine, the NEO Success Awards celebrate the top performing companies in Northeast Ohio based on profit, sales growth and employee growth. "Sustained, controlled growth is a hallmark of our company," said Corporate Screening General Manager Greg Dubecky. "We achieve our success by continuously improving the services we provide to our clients and by employing the best people in our field." The NEO Success Awards recognize business achievement in three company categories: Public, private and emerging (companies that are 10 years old or younger). Inside Business created the "NEO" to showcase the breadth and depth of business success in Northeast Ohio's 17-county region. 2008 NEO Success Award winners will be featured in the March, 2008 issue of Inside Business and will be recognized during a luncheon at Executive Caterers-Landerhaven in Cleveland on Tuesday, March 11.
For More Information Go To: www.Corporatescreening.com
Verified Person Inc. adds Cisco head HR officer to board
Verified Person Inc., a leading provider of background screening services, announces the addition of Brian Schipper, senior vice president of human resources for Cisco Systems Inc., to its board of directors.
For more information visit: http://www.verifiedperson.com/
Universal Background Screening Announces Management Team Promotions
Congratulations to Ryan Krostue who has been promoted to Chief Executive Officer of Universal Background Screening, Inc. Also announced were the promotions of Nancy Hyttel to Senior Vice President and Chief Financial Officer, and Alaine Edwards to Vice President of Operations
For More Information Go To: http://www.universalbackground.com
EBI and iCIMS Announce Enhancements to Strategic Alliancei
CIMS, a leading provider of web-based Talent Management Solutions, and Background Screening Industry innovator Employment Background Investigations, Inc. (EBI) has announced the availability of an enhanced interface between their best-in-breed recruitment automation technologies. Since 2005, the alliance has allowed users of iCIMS' iRecruiterTM Talent Platform to utilize EBI's full spectrum of award winning background screening, drug testing and occupational health care solutions through the interface of the two software platforms. Today's developments takes this automation to the next level through a bi-directional interface which now returns results back into the user's iRecruiter database. The interface enhancements are designed to help HR professionals become even more efficient in evaluating candidates and more competitive in their race to introduce new talent to their organization. The bi-directional capabilities now available, coupled with EBI's express return on screening data will further reduce the time it takes recruiters and hiring authorities to complete these crucial stages of evaluation, ultimately reducing a corporation's overall time-to-fill metric.
For More Information Go To: www.ebiinc.com
nowHIRE.com and Edge Information Management Provide Integrated ATS and Pre-Employment Services

nowHIRE.com, the premier provider of applicant tracking and hiring management systems, and Edge Information Management, Inc., a prominent provider in background checks and drug screening services, announced they are providing integrated applicant tracking and pre-employment services to numerous industries nationwide. "As we continue to enhance our services to meet our customer and prospect expectations, we recognize nowHIRE as a valuable partner," said Joe Langford, president and chief.
Checking Up on Your Past

It probably shouldn't be surprising in the year of the Virginia Tech murders and the scandal over the Massachusetts Institute of Technology admissions dean who didn't have the degrees she claimed. More colleges are starting or considering policies to require background checks on potential employees. At the annual meeting last week of the College and University Professional Association for Human Resources, sessions on background checks were attracting strong interest — with one so packed that people were sitting on the floor and in the hallway. Several companies that specialize in background checks for the business world were at the meeting as exhibitors for the first time, saying that they were seeing significant increases in inquiries and contracts from colleges. At least one company was created recently to focus on background checks in academe and one of its special features is that in addition to checking databases of criminal records and sexual offenses, it will check blogs and Internet discussion groups for material that may concern a hiring committee.
For More Information Go To: http://www.insidehighered.com/news/2007/11/12/background
Sex Abuse In Churches Addressed
About 200 people from dozens of churches gathered at Southaven Baptist for an unfortunate yet vitally important purpose: to learn how to safeguard children from sexual misconduct. Sponsored by GuideOne Insurance, a popular church insurance provider, and in cooperation with the Missouri Baptist Convention (MBC) and the Southern Missouri District Council of the Assemblies of God, the "Safeguarding the Faithful" conference was led by Merritt and Springfield Attorney Richard Hammar. "You cannot be careful enough as you select your personnel, paid or volunteer," Merritt said. "It can seem very tasteless to ask someone who has supposedly dedicated their life to serving God to submit a criminal background check, but folks, that's where we are. There are examples over and over again of churches that hire someone and take them at face value. Some of the most charming and personable people in the world are child molesters."
For More Information Go To: http://erlc.com/article/sex-abuse-in-churches-addressed
2008-2009 BACKGROUND SCREENING INDUSTRY BUYERS GUIDE
Would You Like To Get Introduced to More Than 20,000 Human Resource Managers?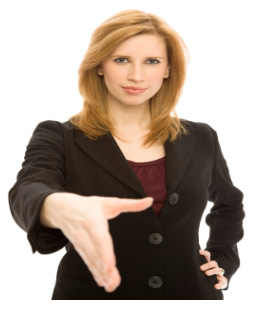 Become A Part Of History And Join Us In the First Background Screening Industry's Buyers Guide!
Your business cannot afford to miss this unique opportunity to promote your business to thousands of human resource managers. Don't miss this chance to showcase your firm in our Buyers Guide that will serve as a reference tool for the background screening industry throughout the year.
Don't Let Your Competitors Get Business That Could Have Been Yours.
The Guide is going to debut at the 2008 SHRM Annual Conference to showcase background screening industry firms at the premier event that is attended by more than 20,0000 human resource professionals. We will also distribute the Gude at other HR and Security conferences as well as thru mailings.
To Reserve Your Space Today Click Here or contact Barry Nixon at wbnixon@aol.com


FRAUD, THEFT AND DATA PROTECTION
Record Numbers Of Data Theft Occurred In '07, Groups Report

The loss or theft of personal data such as credit card and Social Security numbers soared to unprecedented levels in 2007, and the trend isn't expected to turn around anytime soon as hackers stay a step ahead of security and laptops disappear with sensitive information. While companies, government agencies, schools and other institutions are spending more to protect data with more sophisticated firewalls and encryption, theinvestment often is too little, too late. Foley's group lists more than 79 million records reported compromised in the United States through Dec. 18. That's a nearly fourfold increase from the nearly 20 million records reported in all of 2006. Another group, Attrition.org, estimates that more than 162 million records were compromised through Dec. 21 - both in the United States and overseas, unlike the other group's U.S.-only list.
For More Information Go To: http://www.msnbc.msn.com/id/22420774/
Company Will Pay $50,000 Penalty for Tossing Consumers' Credit Report Information in Unsecured Dumpster
A mortgage company that left loan documents with consumers' sensitive personal and financial information in and around an unsecured dumpster has agreed to settle Federal Trade Commission charges that it violated federal regulations. The FTC's complaint alleges that Northbrook, Illinois-based American United Mortgage Company violated the Disposal, Safeguards, and Privacy rules by failing to properly dispose of credit reports or information taken from credit reports, failing to develop or implement reasonable safeguards to protect customer information, and not providing customers with privacy notices. "Every business, whether large or small, must take reasonable and appropriate measures to protect sensitive consumer information, from acquisition to disposal," FTC Chairman Deborah Platt Majoras said. "This agency will continue to prosecute companies that fail to fulfill their legal responsibility to protect consumers' personal information."
For More Information Go To: http://www.ftc.gov/opa/2007/12/aumort.shtm
SAMHSA Survey Shows Illicit Drug Users
Are in the Workplace


One in 12 fulltime workers in the US has used illegal drugs some time within the past month, according to the Worker Substance Use and Workplace Policies and Programs Study.
| | | |
| --- | --- | --- |
| February 27, 2008 | Client Relations; Taking Client Calls; Understanding HR Manager; Sales Opportunities | Butch Hite Jr. |
Register Here: http://www.napbs.com/content.php?id=289
What's the use of an online system too difficult for your clients to use?

InstaScreen™ background screening software is so easy to use that your clients will actually enjoy placing orders!

If your current applicant screening system is so cumbersome it discourages end-users from using it, you owe it to yourself to choose a system your customers will actually use. Imagine receiving more orders and saving your processors valuable time by getting your clients to enter the orders for you.

Simple and powerful, InstaScreen™ is intuitive, easy to use, and flexible to accommodate your clients specialized needs.

Call (801) 572-7401 or visit www.tazworks.net and demo our easy-to-use technology first hand.


STOP STRUGGLING WITH WRITING AND PUBLISHING YOUR NEWSLETTER:
We can help you have a high quality e-newsletter to help nurture your relationship with your clients and attract new clients. Our customized newsletter service will take over your newsletter task or create a new one for you. We can manage the creation of your newsletter for you.
We are constantly researching information to use for The Background Buzz and you can put our research to use for you. Using the information rich content from The Background Buzz (minus the ads and competitors information) we will create a custom newsletter for you.
Use your staff's time to do more valuable work and save all the hassle of researching or writing articles, formatting and managing all the other ezine tasks with our customized ezine process.
Contact Barry Nixon at 949-770-5264 or at wbnixon@aol.com for more information.
Sign up before March 30th and we will create a customized header for your newsletter at no additional charge.
Medical Marijuana Held Not To Be Defense Against Employers Taking Adverse Action in Hiring
The initial Decision in Ross, published subsequent to the U.S. Supreme Court Decision Gonzales v. Raich, held that employers were not required to hire an applicant that tests verified positive on a pre-employment drug test but provides a medical marijuana explanation for the positive laboratory test result. The lower court's Decision was upheld on appeal to the California Court of Appeal. The Court of Appeal held that employers have legitimate interests in not employing persons who use illegal drugs. The Court of Appeal further held that such use had resulted in, among other things, increased absenteeism from work, diminished productivity, greater health costs, and increased problems with respect to safety in the workplace. 132 Cal. App. 4th 590, September 7, 2005. Ross v. Ragingwire Telecommunications, Inc. was thereafter appealed to the California Supreme Court, was argued to the Court on November 6, 2007 and decided on January 24, 2008.
Source: SAPAA, January 28, 2008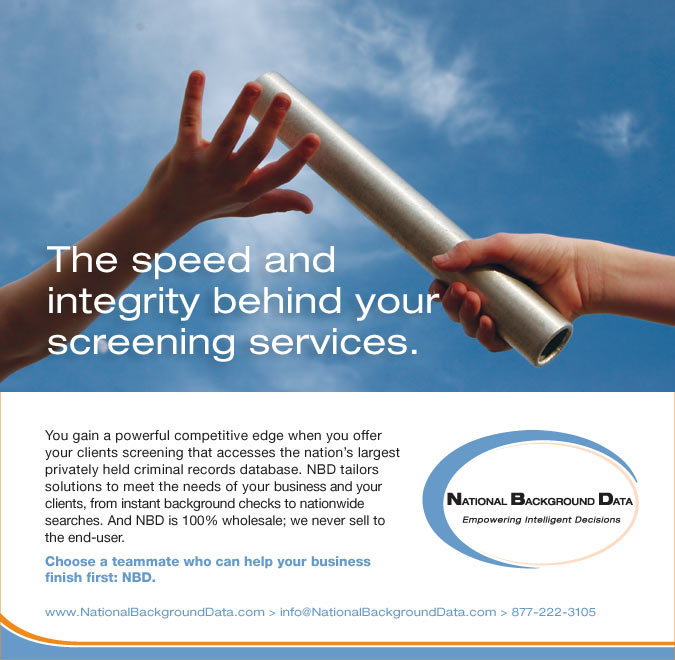 One Place! Many Suppliers!
Looking for the Top Suppliers in the Industry? Need to find a new Supplier?
Visit PreemploymentDirectory.com's VENDOR SHOWCASE which features suppliers to the Background Screening Industry (go to www.PreemploymentDirectory.com, click on 'Click Here' and then scroll down to Vendor Showcase for Background Screening Industry Suppliers)

Important To Verify The Credentials Of
Domestic Help

Kanpur, India - Employers in Kanpur are becoming targets of innovative yet devious designs of their domestic help to rob them. Ready to make money by hook or by crook, they are resorting to poisoned massage oils, fatal drug injections for fruits and cigarettes which emit poisonous smoke to rob their employers! Businessman Raman Patel narrates tales of how domestic help have easy access to cigarettes that emit poisonous smoke, making the inmates of the house unconscious. "Thus, it becomes a cakewalk to loot them. The trick works because, though you might be trying to keep an eye on the suspicious activities of your domestic help, you obviously cannot avoid inhaling the smoke!" he says. Here's what DIG Police, Mukul Goel has to say about the issue: "I would suggest that employers do a thorough investigation of a person's background before appointing him or her at work. The police department makes investigations regarding domestic help if his/her picture and address is provided. This procedure is neither tedious nor expensive and can be done for a mere Rs 20! It is very important to verify the credentials of the person you are employing in your house and make sure that he is not a member of any criminal gang."

For More Information Go To: http://timesofindia.indiatimes.com

White-Collar Crime In India On Rise

New Delhi: With corporate crime on the rise, here's an emerging trend that India Inc is not particularly keen to talk about; white collar crime. The Ernst and Young global fraud survey finds that the threat from within is worrying corporates to death.There is a sudden spurt of cases of employees accused of fudging account books or cheating customers. The Ernst and Young fraud survey finds that corporate India is experiencing a wave of white-collar crime like never before. Close to half the respondents have said that corporate crime is up substantially and 24 per cent felt it was at an alarming level. And the threat is mostly from within. 36 per cent of the respondents said that internal fraud in collusion with a third party was the greatest risk to their companies.

For More Information Go To: http://in.news.yahoo.com/060823/211/66w9m.html
BPOs To Prepare Employee Database To Counter Attrition
New Delhi/Gurgaon: Facing huge productive manpower crunch in a labour-intensive industry, BPO companies are now pinning their hope on the education system which could produce productive manpower. Nevertheless, considering the fact that attrition in the industry has been worsening and hitting the sector adversely, key players have chalked out a plan to get the background investigations done of all employees and thereby creating a data bank for reference for the employers. Giving details of the initiative, Business Process Industry Association of India (BPIAI) president Samir Chopra said that they are going to hire an investigation's company to carry out this task. "It's unacceptable to the industry that people who join companies desert them within few weeks. Then the companies, which have invested so much into the training, lose the man and also the investment for no fault of theirs. We intend to stop this by initiating this step," Chopra added.
For More Information Go To: http://www.Timesofindia.indiatimes.com/Business/India_Business/
BPOs_to_prepare_employee_database_to_counter_attrition/articleshow/2612666.cms
Police Checking On Foreigners
Bangkok – Thai: Police are making background checks on more than 1,000 foreigners, mainly teachers, working in Thailand after a spate of arrests for alleged child sex abuse, a senior officer said yesterday. ''It shouldn't be enough to wear white shirts and have a university degree. We need to know their backgrounds,'' said Pol Col Apichart Suribunya, head of the liaison office for Interpol. Police would seek records of any convictions in home countries and from Thai immigration police before foreigners were hired as teachers. ''We are scrutinising more than 1,000 foreign teachers working in Thailand,'' he said. ''Until now, educational institutions would only look at their academic qualifications, but that is not enough.''
For More Information Go To: http://teakdoor.com/thailand-and-asia-news/20647-thai-police-checking-foreigners-mainly-teachers.html
Britain To Check Immigrant Security Guards
London - Thousands of immigrants licensed by the British government to work as security guards will soon face more stringent background checks.Government ministers ordered the increased security checks after learning the Security Industry Authority did not determine whether those individuals were entitled to work inside Britain's borders, The Sunday Telegraph reported.
For More Information Go To: http://www.upi.com/NewsTrack/Top_News/2007/11/11/britain_to_check_immigrant_security_guards/9641/
Fees For Criminal Records Checks Are Frozen Again
Fees for criminal record checks have been frozen for the second year running. The Criminal Records Bureau, CRB, is able to freeze its fees as a direct result of year-on-year efficiency savings and increasing demand for its service. Over the last 12 months, the CRB has made significant improvements to its service delivery and has continued to make internal efficiency savings to keep the cost of a Disclosure to a minimum.
For More Information Go To: http://www.crb.gov.uk/Default.aspx?page=4959
United Kingdom Police Association Calls For Domestic Violence Register
United Kingdom -- Men and women who abuse their partners should be identified on a domestic violence register, the Association of Chief Police Officers (ACPO) said on January 22nd. Chief Constable Brian Moore, ACPO's spokesman on domestic violence, said dozens of lives could be saved if the perpetrators of domestic violence were tracked in the same way as sex offenders. He told MPs that, while the charity Victim Support helped more than 400,000 victims of domestic violence a year, research indicated that the true level of abuse amounted to a "huge" 13m incidents a year. In 2006-07, 142 people were killed in domestic violence attacks - including 38 men.
For More Information Go To: http://www.guardian.co.uk/uk_news/story/0,,2245048,00.html
INTERNATIONAL RESOURCE CENTER
We have greatly enhanced our International Resource Center to be a valuable resource for anyone looking for information on doing international background verifications, vetting or verifications. It includes information on international data protection and other laws, terrorist searches and much more. Also included is very practical information on time zones, locating cities, holidays in different countries, etc.
- United Kingdom's Financial Services and Markets Act 2000
- The Fit and Proper test for Approved Persons
International Training Resources
We have added International Training Resources to the International Resource Center. We will update this section as we identify new training and educational opportunities.
Bookmark this valuable resource so you can use it over and over.
To view the International Section go to www.PreemploymentDirectory.com and look under the gray line like below in the middle of the page:
THE INTERNATIONAL RESOURCE CENTER IS COMING TO PRINT IN 2008.
IT WILL BE INCLUDED IN THE 2008-2009 BACKGROUND SCREENING INDUSTRY BUYERS GUIDE.
THIS IS A GREAT ADVERTISING OPPORTUNITY IN A RESOURCE THAT WILL BE SEEN BY 20,000 HR MANAGERS AND USED OVER AND OVER AS A KEY REFERENCE SOURCE.
CLICK HERE FOR MORE INFORMATION ON THE 2008-2009
BACKGROUND SCREENING INDUSTRY BUYERS GUIDE

Job Market Flashing Recession
The unemployment rate jumped up to 5% last month, and non-government payrolls fell by 13,000, in a far weaker job report than was expected, according to the Bureau of Labor Statistics report on the labor market for December 2007. Total payrolls rose by 18,000 the weakest month for job growth since August 2003, the last month of the jobless recovery. Though one month of particularly weak jobs data does not necessarily signal a new, negative trend, a broad set of indicators throughout today's report suggest the weakening economy has finally reached the job market:
For More Information Go To: http://www.epi.org/content.cfm/webfeatures_econindicators_jobspict_20080104
First-Quarter 2008 Employment Expected To Remain Steady
U.S. employers are reporting that they plan to maintain a steady hiring pace during the first quarter of 2008, according to the seasonally adjusted results of the latest Manpower Employment Outlook Survey released by Manpower Inc. "Our survey data suggests it will be a solid start to the year when it comes to hiring in the United States," said Jeffrey A. Joerres, chairman and CEO of Manpower Inc., in a prepared statement. "Overall, employers anticipate only marginal changes compared to three months ago, with the brightest job prospects reported by employers in the mining and services sectors. On the other hand, finding job opportunities in the construction and education sectors is expected to be more challenging for job seekers."
For More Information Go To: http://www.manpower.com/press/meos.cfm
JOB BOARD DEDICATED TO THE BACKGROUND SCREENING INDUSTRY
Wanted to hire:

1. Background check company of 14 years is expanding. Traditionally all growth has come from word of mouth. We have always been EXTREMELY strong in service, speed and new product implementation. Our only weakness has been that we have never had a marketing/sales person. We are looking for a marketing/sales person that would like to work part-time, out of their home generating sales for our excellent services.

2. An Employee screening and Health Services Company is looking for Sales Representatives and Business Development Managers who have a successful history selling within the Industry. If you are looking for a strong company that offers great benefits and growth potential you will want learn more Concorde!
Log onto www.backgroundscreeningjobs.com to apply or learn more about these industry opportunities.
Are You Interested in Reaching Over 691,000 Human Resource Recruiters
Thru the Largest Recruiter Information Portal on the Web?
Onrec.com's Online Recruitment Magazine has become the #1ranked online recruitment information portal on the Internet.
If you are interested in finding out how we can increase the traffic to your web site and your sales visit us at http://www.onrec.com or call Tim Hartrich at 630-985-3006 today.
All Preemployment Directory.com members will get a 10% Discount on Enhanced Vendor Profiles. Call Tim Hartrich at 630-985-3006 and mention code: PD.COMWBN
UPCOMING CONFERENCES & EVENTS
2008 Events (Click Here to View full list of 2008 Events)